Dublin Faith Community Partners
is excited to bring COPE (The Cost of Poverty Experience) to Dublin on October 29, 2014. This opportunity is a "must attend" for any 
person or agency that provides services to low-income families in Central Ohio. For more information, please see the flyer below. 
All agencies or organizations who attend COPE are welcome to bring pamphlets and
information regarding their services to share with other attendees. There will be tables set
up to display these materials. Please FORWARD THIS EMAIL to anyone who may have an interest in attending.
To register, please click
HERE.
We look forward to seeing you on October 29th! 
-Dublin Faith Community Partners
___________________________________________________________________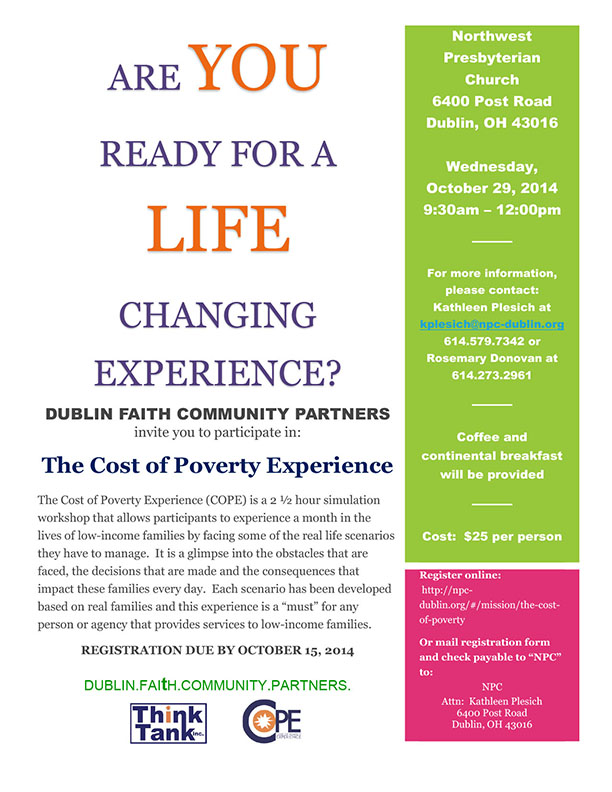 Questions? Contact:

 Kathleen Plesich at 614.799.2300,

Mail Registration form & check, payable to NPC to:

Attn: Kathleen Plesich 

Dublin, OH 43016

Or Register Online below: